Ahoy, cursed pirates!
We are finally ready to lift the curtain – or the Jolly Roger, which would be more fitting – on what we've been cooking as our Codename Süßkartoffel all this time.
This is Shadow Gambit: The Cursed Crew!
In our new stealth strategy game, you will join a ghost ship with a living soul and assemble a cursed pirate crew. Embrace supernatural powers to defy the menacing army of the Inquisition, who stands between you and the mysterious treasure of the legendary Captain Mordechai.
Coming to Steam, Epic Games Store, Xbox Series X|S and PlayStation®5 in 2023.
But we are setting sail already with our Cinematic Reveal Trailer today. Watch it here:
We understand the frustration of watching a awesome CGI trailer that gets you hyped for a new game and then having to wait to finally see real gameplay. Don't worry, we won't leave you hanging.
Check out our First Gameplay Trailer with actual gameplay footage from Shadow Gambit here:
Wishlist Shadow Gambit now
Did you enjoy the first look at the game?
We would love you all to get on deck with us for this amazing journey. As we are also self-publishing for the first time, your support means a ton to us.
Wishlist Shadow Gambit: The Cursed Crew now:
If you still need more hard facts about the game, we got you covered. You can read a detailed overview of Shadow Gambit: The Cursed Crew on the store pages.
You can also find more information, as well as screenshots and artworks from the game directly on our homepage.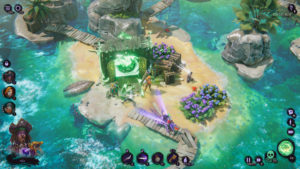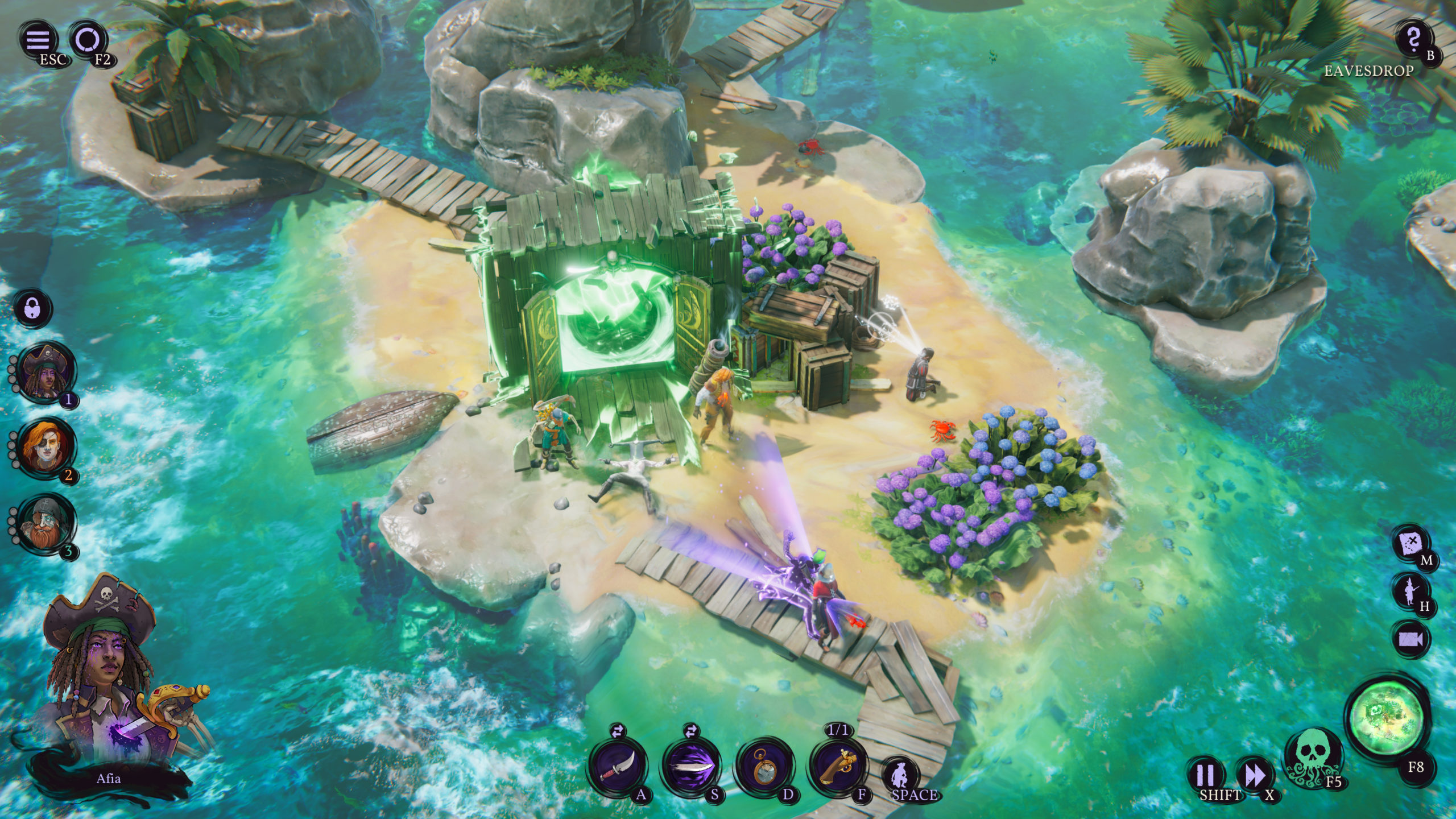 Join our crew
☠️ Join our Discord if you'd like to chat with us and our growing Mimimi community.
☠️ You can also follow us on Twitter | YouTube | Twitch | Facebook | Instagram |TikTok to stay up to date.
☠️ And we have a Newsletter if you'd like to receive updates directly from us by e-mail.
We are going to share a lot more exciting stuff with you over the next few months!
Stay tuned for more trailers, dev diary blogs, streams and other amazing insights on Shadow Gambit: The Cursed Crew.
See you soon on the high seas!
Elena & Matthias
Communications Team at Mimimi Games
---
©2023 Valve Corporation. Steam and the Steam logo are trademarks and/or registered trademarks of Valve Corporation in the U.S. and/or other countries.
©2023 Epic Games, Inc. All rights reserved. Epic, Epic Games, Epic Games Store and their respective logos are trademarks or registered trademarks of Epic Games, Inc. In the U.S. Patent and Trademark Office and elsewhere.
©2023 Sony Interactive Entertainment LLC."PlayStation Family Mark", "PlayStation", "PS5 logo", "PS5", "PS4 logo", "PS4", "PlayStation Shapes Logo" and "Play Has No Limits" are registered trademarks or trademarks of Sony Interactive Entertainment Inc.
Microsoft, the Xbox Sphere mark, the Series X logo, Series S logo, Series X|S logo, Xbox One, Xbox Series X, Xbox Series S, and Xbox Series X|S are trademarks of the Microsoft group of companies.